Meistaradeild KS: We have winners!
Védís Huld Sigurðardóttir and Team Íbíshóll rocked the show throughout the Meistaradeild KS season.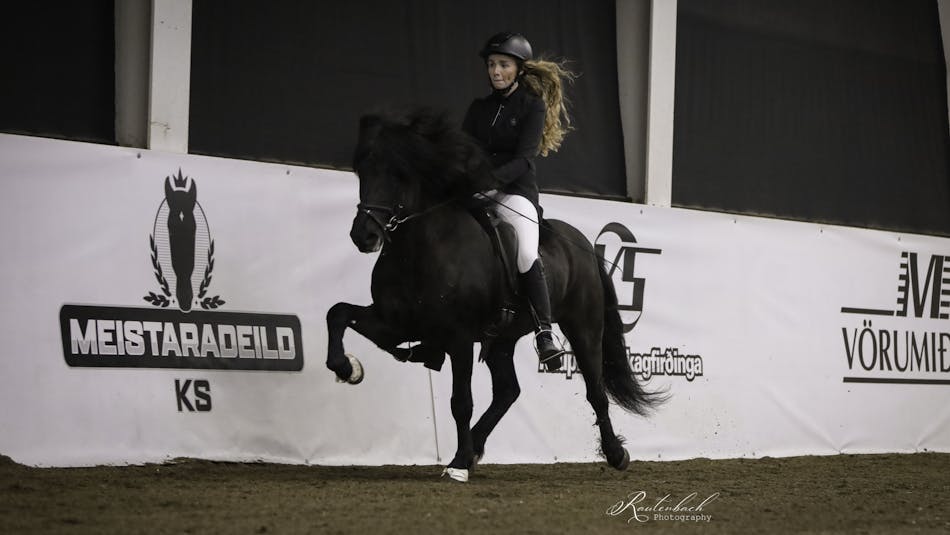 Last Friday, the final

Meistaradeild KS

event of the year took place in Sauðárkrókur, in the North of Iceland.
Védís Huld Sigurðardóttir secured the first position in the individual competition with 147 points followed closely by Mette Mannseth with 141 points. In the third position was Guðmunda Ellen Sigurðardóttir with 132 points.
Védís managed to reach the finals in all tests this season.
On the team's side, team Íbíshóll, composed of Magnús Bragi Magnússon, Guðmar Freyr Magnússon, Freyja Amble Gísladóttir, Védís Huld Sigurðardóttir and Árný Oddbjörg Oddsdóttir, ouptaced the competition, securing their victory with 396 points! Team Þúfur took the second position with 333 points and team

Hrímnir

secured the third position with 323 points.
Horses of Iceland would like to congratulate all riders for their outstanding performances throughout the season. We're already looking forward to next year!