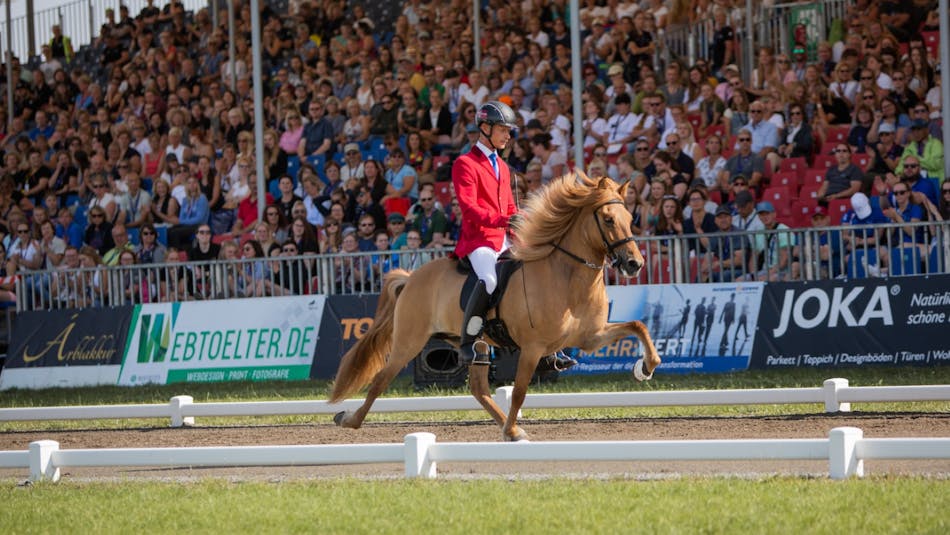 AROUND THE WORLD

The international umbrella organisation for the Icelandic horse is called 

FEIF

(Federation of Icelandic Horse Associations). As of 2023, FEIF has

22 member countries

in Europe, North America and Oceania. Each of those countries have their own national associations. To know what is happening with the Icelandic horse in your country, we encourage you to be in touch with your country's association.
If your country is not part of FEIF, a community might still exist. Feel free to contact FEIF or get in touch with us - we might be able to help you connect with other individuals looking to share their passion for the Icelandic horse close to you.
A SINGLE SET OF RULES
FEIF

 regularly hosts meetings where important issues concerning the international Icelandic horse community are discussed and decisions are made. This includes rules and regulations for competitions, guidelines for judges, education, youth work, and much more. Within the FEIF countries there is a single set of rules for breeding and competition, which is quite unique in the horse world in general.
DATABASE ON OVER 400,000 HORSES
WorldFengur 

is the original lineage register (official studbook) for the Icelandic horse. It gathers information on Icelandic horses in FEIF member countries, and makes it available online. WorldFengur contains details on all registered Icelandic horses in the world. In WorldFengur, a great amount of information can be found about each horse including, but not limited to, a list of forebears and their breeders, competition results, photos, and breeding value prediction (BLUP). Virtual pairing can be made, checking out the options of various colours, possible breeding value in different traits etc. Only proven pure-bred Icelandic horses can be registered in WorldFengur and it currently hosts information on over 400,000 horses.