Lífland's Champions League – fourgait in the HorseDay Arena
The competition season starts on Thursday when there will be competed in fourgait in the Lífland Champions League.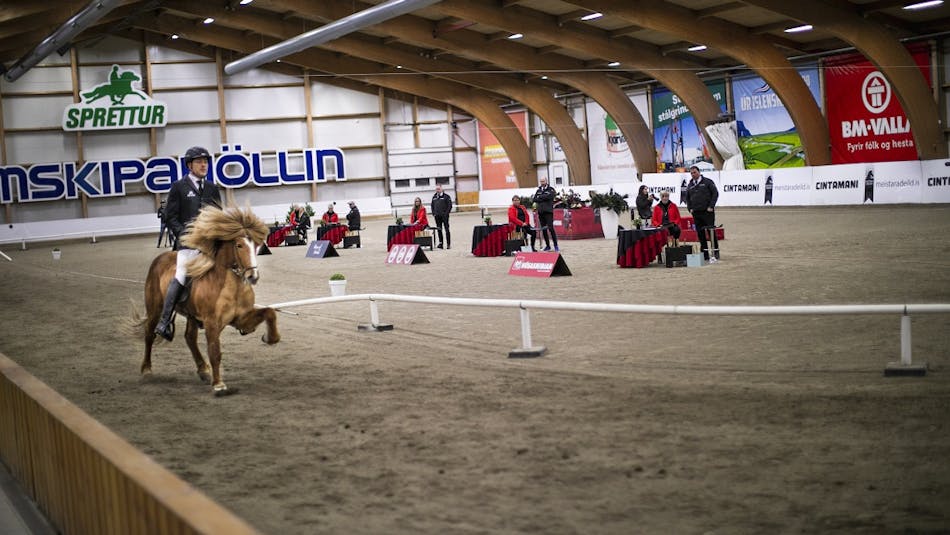 The league's tournaments this winter will take place at the HorseDay Arena in Ingólfshvoll, only 40 minutes' drive from Reykjavik. Admission will be free, as

Íslensk verðbréf

invites spectators to enjoy the first competition of the winter free of charge.
Eight teams and 40 riders will compete in eight different disciplines in the league this winter. The fourgait will be on the program on January 26, the loose rein tölt on February 9, the fivegait on March 3, gaedingafimi on March 23, the pace test and 150-meter pace on April 8 and the tölt and 100-meter flying pace on April 15, when the final ceremony will also be held.
HorseDay

will be offering light refreshments to mark the start of the league and there will also be a special offer on subscriptions to the HorseDay app.
The restaurant will be in place and the menu is impressive. On the menu on Thursday:
Oven-roasted leg of lamb with bernaise, potatoes and vegetables
Thai meat soup
Sandwiches from Vor
Pizza slices from Kaffi Krús
Guests are encouraged to order food in advance by sending a request to

info@ingolfshvoll.is

, because then you can reserve a seat in the booth for the evening.
The Arena and restaurant opens at 5:30 p.m., a warm-up horse enters the track at 18:30 and the tournament then starts promptly at 19:00. The starting list of the evening is

here.
For those who do not have the chance to be at the event, it is important to know that all tournaments of Lífland's Champions League will be available on the live stream service

Alendis.is

, and there are also various types of additional content related to equestrian sports. It is therefore important to secure a subscription in time and be ready for all the events of the winter in equestrian sports in Iceland.
Text: Hilda Karen Garðarsdóttir