Meet our partners: Exploring Iceland
Horses of Iceland couldn't exist without partners and so we've decided to introduce them to you. Here's Exploring Iceland.
What do you do when you suddenly realize you own too many horses, and you love to travel on horseback in Iceland? 
How about offering Horseback Riding Tours for experienced riders in small and personal tours and let them enjoy your own private horses and Iceland's beautiful nature? We are a group of friends and family who got this idea in 2017. Since then, we have since made many new horse friends from around the world!
We live in a small, beautiful oceanfront village close to Reykjavik and offer high quality small group horse riding tours with wonderful hotel accommodation. Our program contains four different multi day tours with hotel accommodation at locations such as Reykjavík, the Golden Circle in South Iceland, Húsafell Nature Reserve and Borgarfjörður in West Iceland.
Our tours are usually take 4-5 days, and we ride about 20km per day on two horses each meaning every rider leads one hand horse. The maximum number of riders is six.  We try to encourage our guests to try out multiple horses. On all of our Exploring Iceland riding tours we go to at least one geothermal bath and on some tours there is also some other exciting activity included such as visiting a lava cave.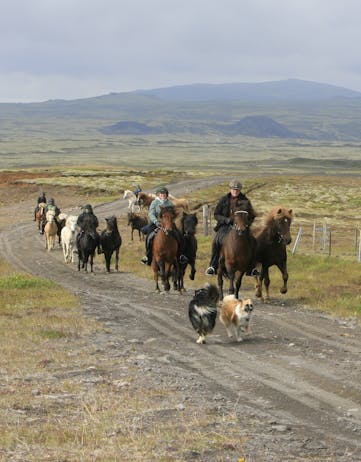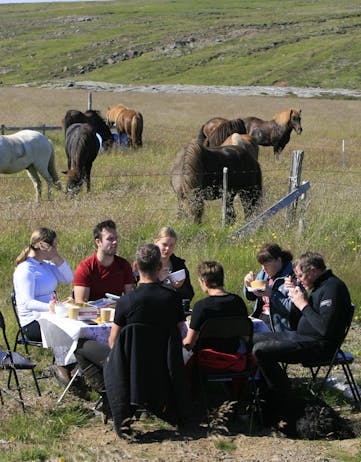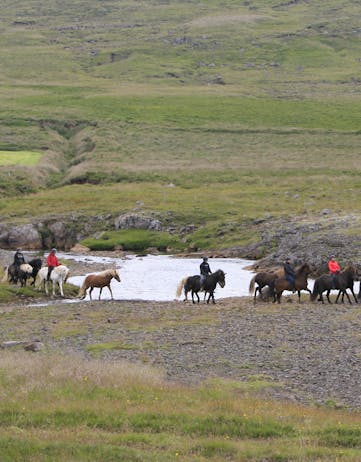 Riding with a hand horse is the old Icelandic traditional way of travelling on horseback although riding with a loose herd of spare horses has also become popular.  We try to have a loose herd at least once and usually there are 1-3 horses running along. Our horses are used to being hand horses so they are very easy to lead. When we are travelling with a hand horse we control the pace, we can stop anywhere we like and everything is more controlled than travelling with a loose herd. 
We usually make a good lunch stop at a nice place both for horses and humans. While the horses graze, we enjoy a delicious Icelandic lunch, either outside or even in our "trailer bistro" if the weather is not in our favour.  We strive to introduce tasty Icelandic food to our guests, mostly homemade. At the end of the day there will be some typical Icelandic cakes etc. We take good care of our guests and we gladly cater for vegetarians and vegans, too.
Most of all, we want you to become Icelandic for a few days. Travelling with the locals, eating like a local and making new Icelandic friends is important to us.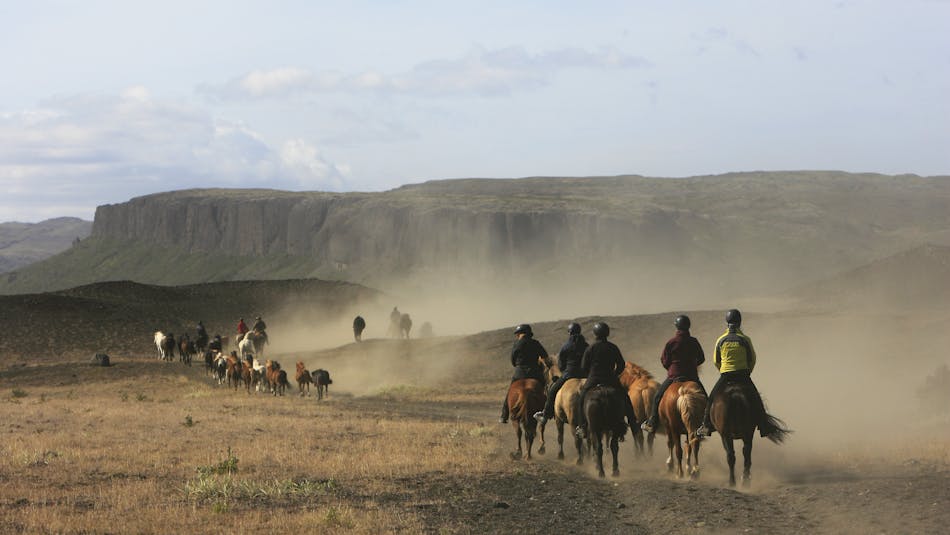 We are very proud of our horses, and they are of course the stars on our tours. They are from 8-22 years old and are all our own private horses that we know well, some are even our competition horses.  Some of the horses went with us on our anniversary tour across Iceland in 2014.  We travelled from Fontur lighthouse in the North to Reykjanes lighthouse in the South in 19 days with 6 riders and 30 horses.  We got to know some wonderful Icelandic horse people, some travelled with us for days, some just part of the day while others invited us to their home. We would like you to experience the same feeling we did then!    
Exploring Iceland is not only a horse-riding company, we are general incoming tour operator in Iceland and offer also tours by bus, car and on foot for groups and individuals alike.  We would be happy to assist you in combining your riding tour with a self-drive tour around Iceland. 
We hope to see you in the saddle – there is nothing better than travelling in Iceland on horseback!
Discover more about Exploring Iceland and their riding tours by

clicking here

.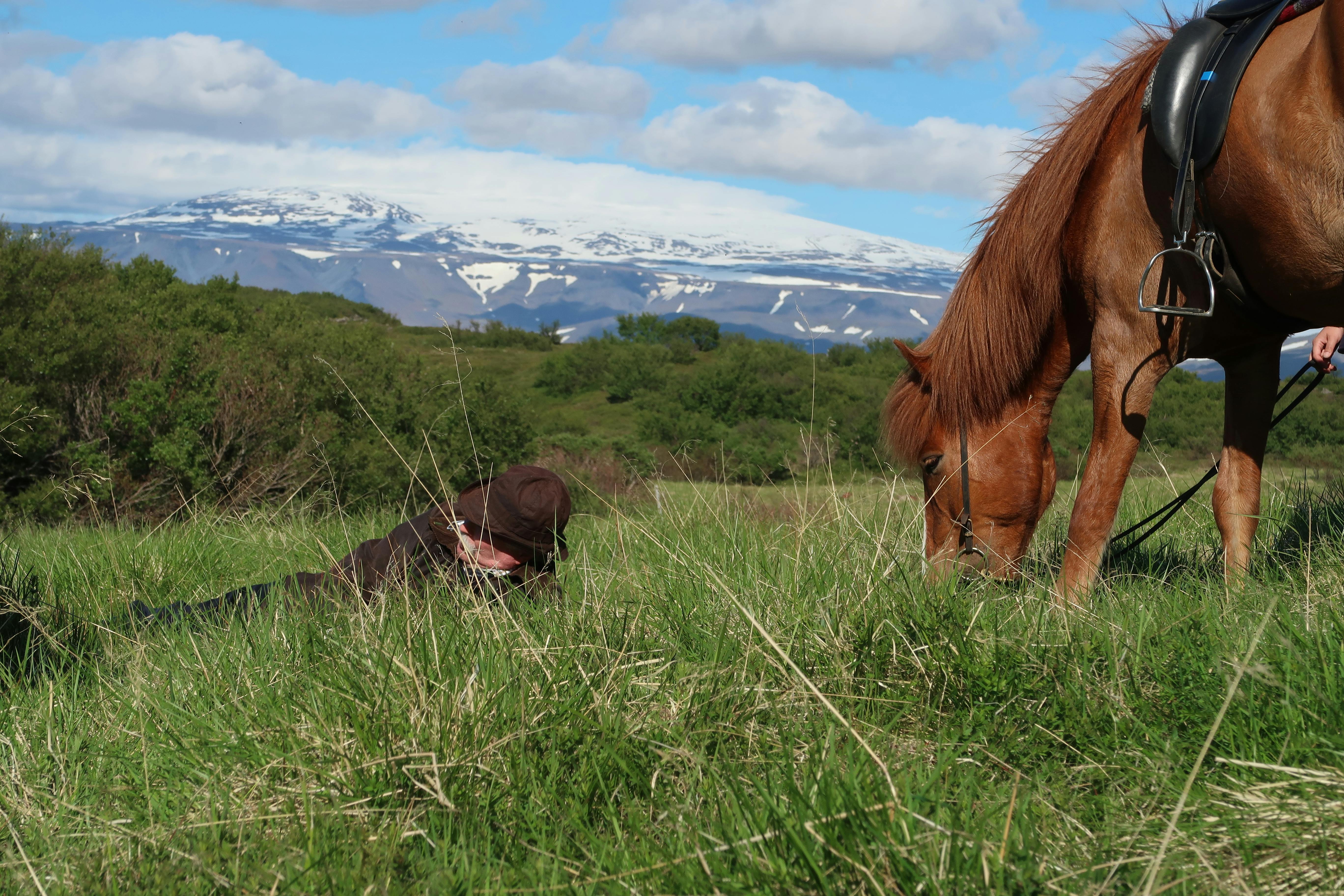 All the photos in this article were taken by Steinunn Guðbjörnsdóttir.