A sunny third day in survice Iceland endurance race
The third day of survive Iceland started on a sunny but cold morning in Rjúpnavellir.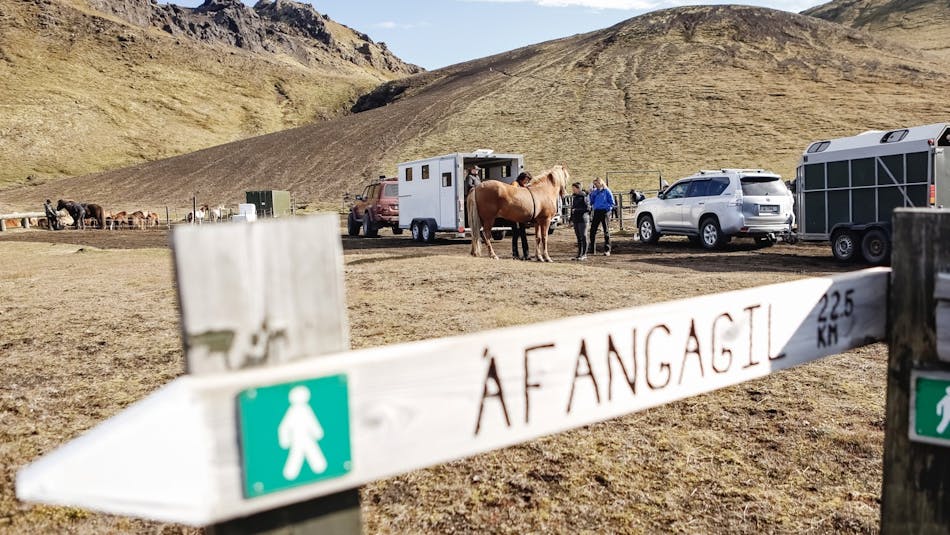 All the riders and horses sleep here and either start the ride here or drive the horses a bit further to the starting point of each day. 
This morning the ride starts at Landmannahellir, so a short drive away from Rjúpnavellir. The first leg is 25km long from Landmannahellir into Landmannalaugar. The fastest team of the first leg was Team H. Hestaferðir! 
After a lunch break the riders left Landmannalaugar to return to Landmannahellir but this time on a different route that was also 25km long. In the afternoon, Team Lífland was the fastest. 
Before the last day, Team Lífland is in the lead, followed by H. Hestaferðir, Eldhestar, Tamangur/ Hestaland and Stálnaust. 
We are very excited for the 4th and last day tomorrow!
Click here to follow the riders online!
Photos: 

Louisa Hackl