New partnership: IPZV e.V.
Berglind Margo Þorvaldsdóttir, manager of Horses of Iceland, and Peter Nagel, chairman of IPZV e.V. shake hands over the partnership between Horses of Iceland and IPZV e.V.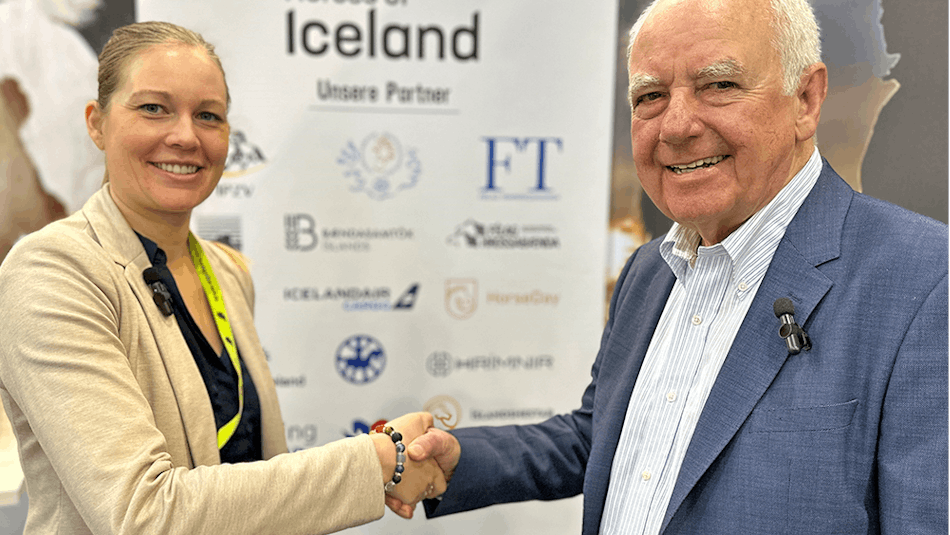 Horses of Iceland is delighted to announce our new partnership with IPZV e.V., the largest Icelandic Horse Riders and Breeders' Association in the world with over 26,000 members in 2022.
As our goal is to promote and increase knowledge about the Icelandic horse, this partnership is a significant step forward for our project. Combining resources, knowledge, and skills with IPZV and other partners is essential for us to achieve our goal of promoting the Icelandic Horse globally.
We are therefore very excited about this valuable partnership and look forward to working with IPZV and its members.
Our first collaborative project was at Equitana in Essen, Germany, which was a great success. You can read about it

here

.
During Equitana, Henning Drath, journalist at eyja.net made a brief interview with Peter Nagel, the Chairman of IPZV, and Berglind Margo Þorvaldsdóttir, the manager of Horses of Iceland. You can watch it below.